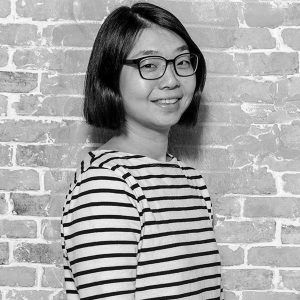 Ai Sugiura was born in Aichi Prefecture, Japan in 1982. She studied at the Graduate School of Musashino Art University in 2006-2007. Her artistic practice is driven by her interest centered on material and space, inside/outside, memory, the ordinary/extraordinary transition, as well as sub-themes such as. Sugiura's works often take forms of sculpture and installation, and in recent years she has been incorporating photographs in her three-dimensional production.
Since 2013, also she has been working on a fieldwork project "Plants in Front of a Door" that researching about the existence of plants; while abroad, she collects and creates artworks out of the photographic images of potted plants laid right outside of the doorways of houses.
Alongside her own artistic practice, she has been part of as an artist collective "Sabbatical Company" since 2015.