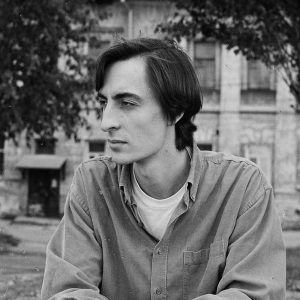 Ivan Belov is a Russian artist born in Vyksa in 1995, he lives and works in Nizhniy Novgorod where he aslo studied at the Polytechnical University.
Ivan Belov's creative activity has started with graffiti, that he has been doing since 2006. At the beginning, he was impressed by suprematist art, followed then by minimalism of 60s and 70s. Under the impact of both movements Ivan's individual artistic style was formed, which he personally considers as a part of concrete art.
In Ivan's artworks, simple forms and colors of various objects play the most significant role. All figures are usually depicted in a very rigorous manner, with stunning geometrical precision.
These interacting ideal objects are combined in multiple compositions with different extent of inner tension and attraction.