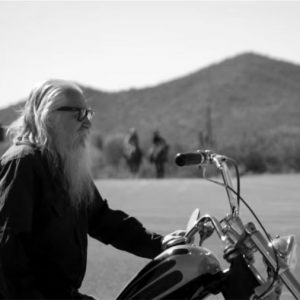 Olivier Mosset was born in 1944 in Bern, Switzerland.
In pursuit of formal rigor and the physical roots of painting, Olivier Mosset's art is direct and self-evident, suppressing figuration, subjectivity, and metaphor. 
A member of the minimalist collective BMPT that also included Daniel Buren, Michel Parmentier, and Niele Toroni, Mosset's exploration is dedicated to interrogating fixed ideas about creative authorship. BMPT reflected critically on the spectacular, self-conscious nature of the new avant-garde in France. They suppressed subjectivity and expressiveness in favor of practical systems, such as the utilization of neutral, repetitive patterns and an apparent eschewal of aesthetic historical grounding. The 200 or more identical oil paintings that Mosset produced between 1966 and 1974, of a small black circle at the center of a square white canvas, are seen as the acme of BMPT's experimental approaches to painting, which sought to challenge established methods of art-making and theorize a new social and political function for art and artists. 
Associated with conceptual abstraction, Mosset's works represent pure color and shape, inciting open-ended physical experiences of surface, scale, and pattern.