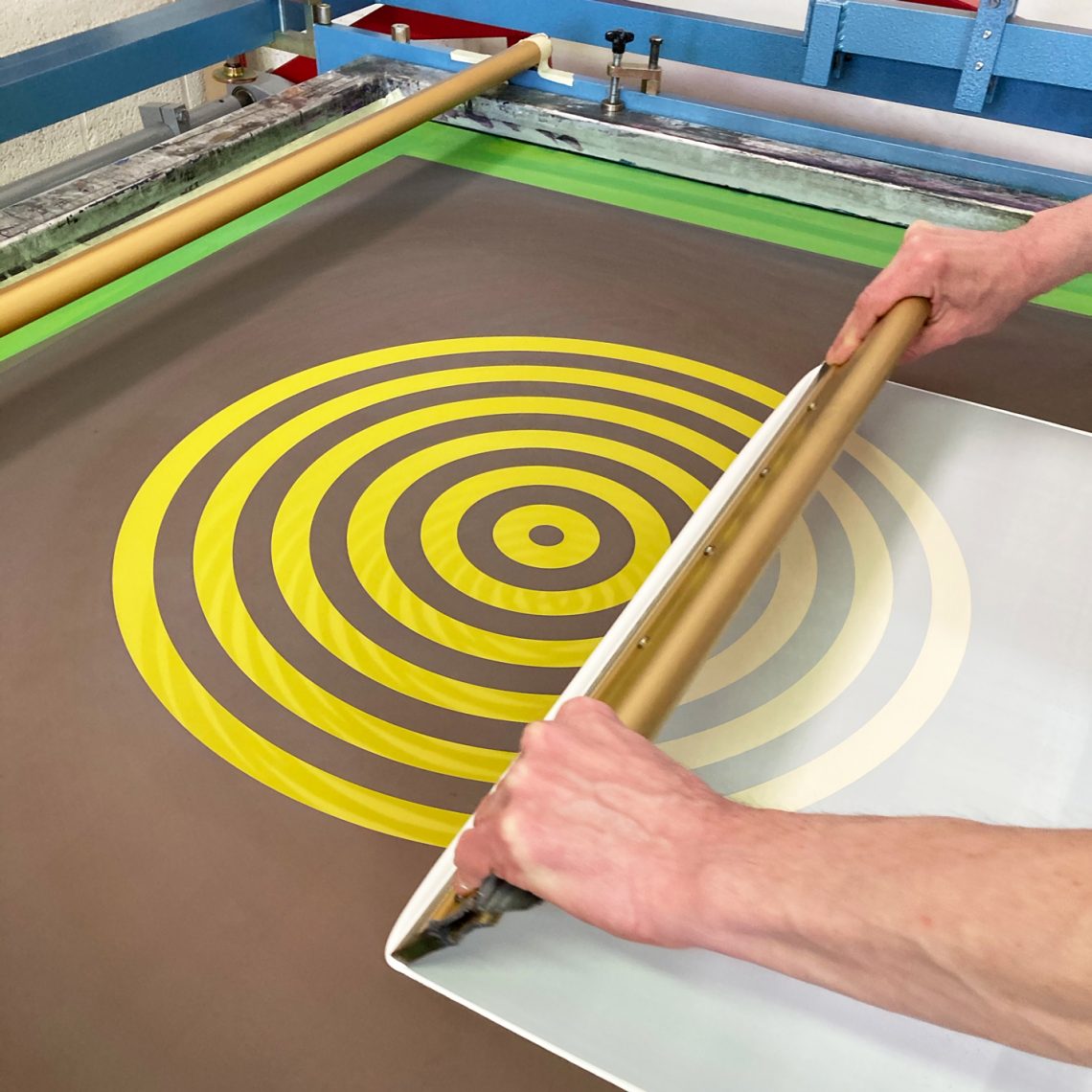 John ARMLEDER
17 November 2022
It is with a shared plastic sensibility that John M. Armlder and Symetria conceived and produced the piece "light my fire". This work reveals by its technical and pictorial characteristics, an outcome of the status of the work of art both by its perception and its apprehension.
"No time to wallow in the mire" The parallel with the Doors song is tempting, "Light my fire" is a disc made of shiny gold, a mirror where the spectator is invited to admire his reflection. Is there really a boundary between art and decor, outside and inside, knowing that sensations, like colors and shapes, are infinite?Through this filter and just as through a mirror, do we really perceive the fluctuation of bodies and ideas through the capricious moods of time and history?
Here are the few questions that we wanted to materialize by creating, together, this solar, luminous and precious edition.